The Sessions House was built in 1874 for Monmouthshire's Quarter Sessions court. It's now been restored and used by Usk Town Council. Originally there were two courts but one was destroyed in a fire in 1944.  Its purpose was to hold the County Quarter Sessions which were previously held in the upper room of the Market Hall in New Market Street, Usk.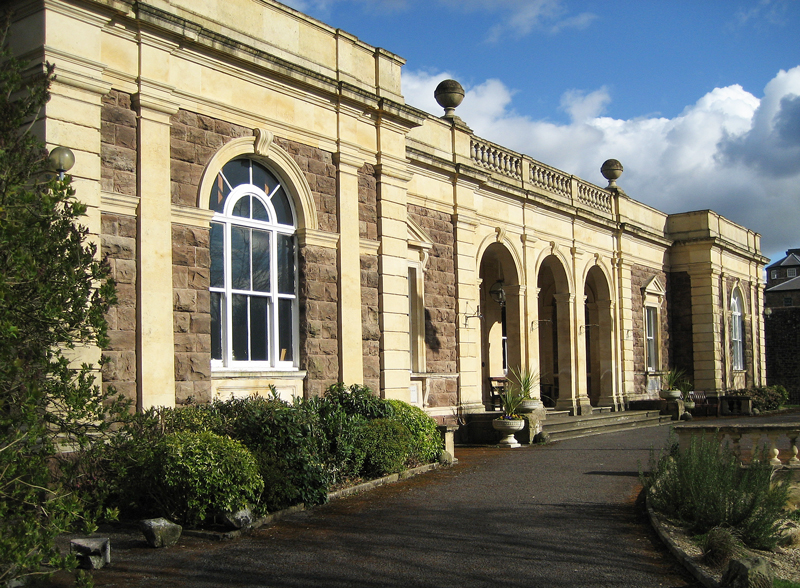 Quarter sessions were held in each county to try criminal cases too serious for magistrates' courts but not serious enough for the assizes. They were held here from 1877 until moved to Newport in 1950. The Sessions House continued to be used for the Magistrates Courts till they were moved in 1995.
The building was designed by Thomas Henry Wyatt, who also designed the west front of Usk Prison and extensions to the nave of St Mary's Church. A passageway was constructed so prisoners could be taken straight from Usk Prison next to the Session House to the dock in the court rooms.
As well as containing Usk Town Council and other offices, it's fully restored court room is a popular location for film and TV productions. The Sessions House is also licensed for Weddings and Civil Partnerships.
Sources:-  Usk Civic Society "Usk Town Trail" and the Usk Sessions House web page.
Postcode: NP15 1AD