The Old House in New Market Street is a jettied and half timbered house probably built before 1550.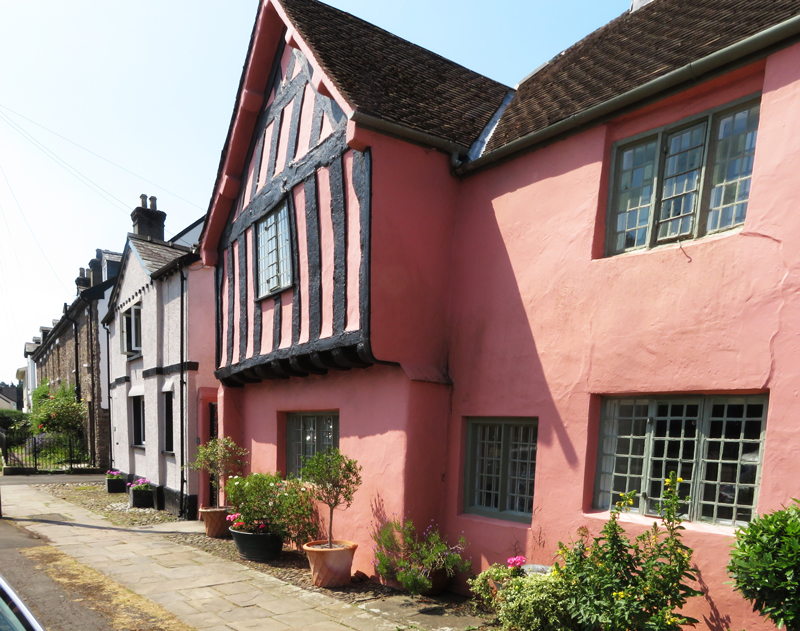 There are three sections, probably of different dates. The rear has a gable chimney incorporating a spiral fireplace stairs and a roof possibly with cruck beams. The side wall, now the entrance passageway, may be timber framed. The front is half timbered with a lower wall of stone. The four light mullioned window could be 1600 – 25 and may be a replacement for a diamond mulllion window. Part of the north section of the building was probably added in the 18th or 19th C.
Source:- G Mein in "Usk Castle, Priory and Town" Editors:- J K Knight and A Johnson.