The Old Maltsters is one of the earliest houses in Usk. The eastern section may have been the town house of William ap Thomas, (1431- 1445) the royal steward of the Lordship of Usk. Two mediaeval windows, one carved from a single block of stone, can be seen from the passageway between the house and the Rural Life Museum. The west end of the house is much more recent.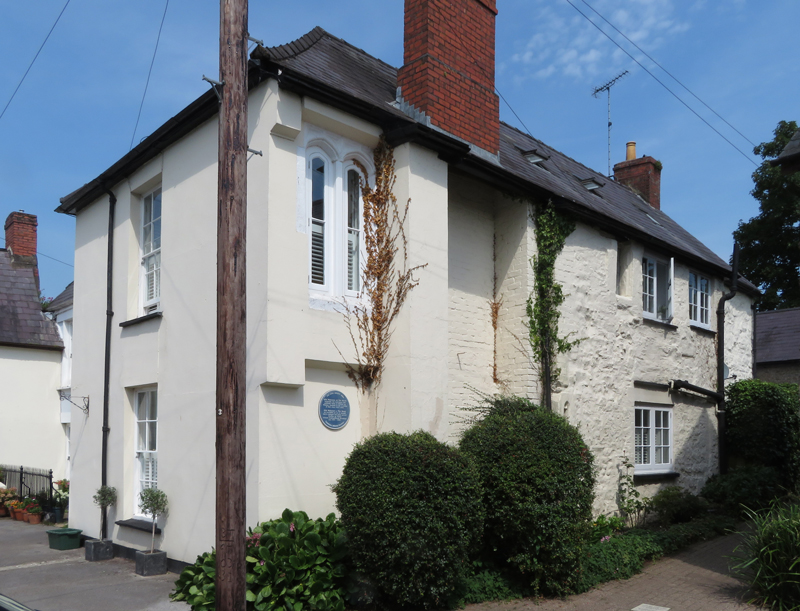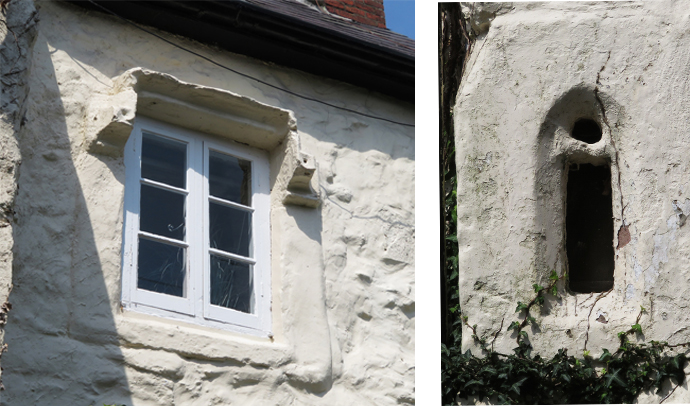 The north wall of the house, inside what is now a hallway, has three doorways. It is suggested that these were into a kitchen, pantry and buttery serving a main hall which would have been on the site of what is now a more recent house next door called the Nook. The north end of this hall would have held the dais where the owner and family looked down the hall to where household members and retainers sat on benches at long tables.
The back of a large gable fireplace has been replaced, like other old houses in Usk, in brick. When coal started to be burned instead of wood in the 17th C sulphur from the smoke deposited inside the stone chimney and turned into sulphuric acid which ate away at the stonework. This caused the chimney and wall to collapse. An 18th conveyance document from one of the houses in the street referred to the "ruined house opposite". Brick which is not affected by sulphur in the smoke was used to repair the fireplace and wall.
Source – "Usk Town Trail" Usk Civic Society 2010